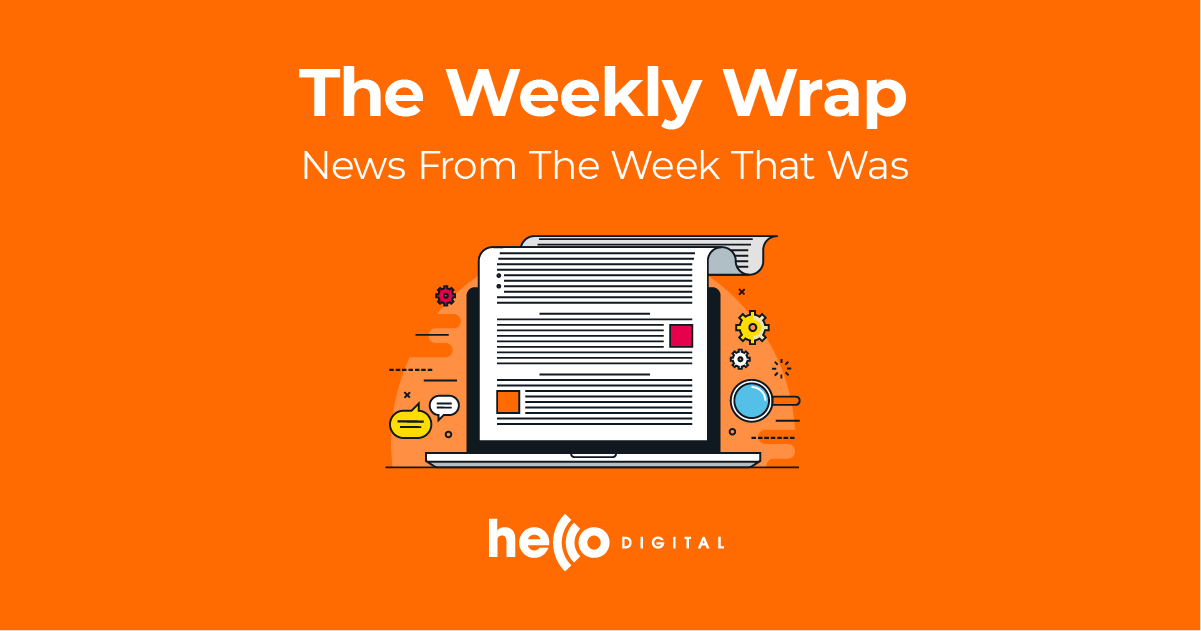 Hello Digital looks at the highlights from the week that was.
This past week we have seen a wide range of digital news, including Google updating its 'How Search Works' portal, TikTok extending its video length limit to 5 minutes, and Instagram looking to improve how content is found in its search results. Join us as we unpack this and more in The Weekly Wrap.
Google updates its Search insights portal 
Google has released a new version of its 'How Search Works' website, which includes a range of information about its ever-evolving ranking algorithms. The mini-site provides important pointers on the use of keywords and backlinks, as well as notes on the company's more recent search updates (including its Page Experience change which you can read all about here in one of our previous Weekly Wraps).
While the main insights are fairly surface level, the site does offer some good advice on how marketers can align their content approach with Google's key discovery parameters. 
But as those who have tried to keep up with SEO know, things are always changing. In fact, Google has revealed that there were 4,500 improvements made to its Search index in 2020 alone. 
This is over 1,000 more updates than the previous year, and if we look back even further to 2010, Google was making about one change per day. 
These additions to Search range from micro to major, and many were implemented as a result of specific circumstances or demands for more digital-forward solutions. The company tests these changes with the help of thousands of Search Quality Raters from all around the world, who use a detailed set of publicly available guidelines for quality assurance.
If, however, you're looking for more detailed SEO insights, Google also has its Search Central platform, which hosts a series of training videos, blog posts, and case studies that have been put together by their Product Managers and Search Advocates.
TikTok introduces 5-minute videos
TikTok has started allowing some users to share videos up to 5 minutes long, which could drive a major shift in app usage. The platform has extended its video length limit several times since launching, first letting users upload 60 second clips, then expanding that to 3 minutes in July this year. 
The longer time limit enhances users' creative capacity, and will also enable TikTok to insert more ad slots. Additionally, it may reduce the incentive for creators to migrate to other apps that allow for longer-form posts such as Facebook or YouTube. 
It's important to note that users on Douyin, the Chinese equivalent of the app, have been able to post 15-minute long videos since 2019, so TikTok is not unfamiliar with the potential of this type of content. However, TikTok is best known for hosting bite-sized clips that match users' increasingly short attention spans, so it's anyone's guess as to how this new function will be received.  
Earlier this month, the platform also integrated its own version of the popular Stories feature, which you can read more about here in one of our previous blog posts.
Instagram wants to make search results more intuitive
Head of Instagram, Adam Mosseri, has announced the company's plans to more prominently feature photos and videos in its search results. Until now, Instagram's search has been fairly basic; for example, typing "technology" into the search bar would generate results for specific accounts or hashtags, but users would have to tap in and out of pages to actually find tech-related content. 
However with this update, searching for content will be more like Pinterest or TikTok, where users will be shown a grid of photos and videos associated with that particular topic. 
The platform is also working to increase the number of terms that will pull up results, starting with English words and then building out from there. Both of these improvements to search should make Instagram more user-friendly, as well as encourage longer browsing times.
In addition, the company is reportedly developing a visual search feature that would enable users to find products using their cameras or images from their camera roll, though limited information has been shared so far. 
Instagram is yet to provide a set launch date for any of these changes so watch this space for further details!
Apple to receive $15 billion from Google
It's no secret that Google pays Apple an enormous amount of money every year to ensure it remains the default search engine on iPhone, iPad, and Mac. Now, a new report from Bernstein has suggested that the deal between the two companies may reach $15 billion in 2021, up from $10 billion the previous year. 
This figure is based on disclosures in Apple's public filings, as well as a bottom-up analysis of Google's TAC (traffic acquisition costs) payments. 
The report also outlines two potential risks for the Google-Apple arrangement, the first being that it could be a regulatory issue if it's seen as evidence of Google's anti-competitive practises. The second is that Google may decide that the deal is becoming too expensive, resulting in another company (e.g. Microsoft) outbidding it. 
Apple's decision to keep Google as the default search engine on its products has been met with growing criticism over the years. However, Apple's Senior Director of Global Privacy, Jane Horvath, offered reasoning for the deal, stating that Google is simply the most popular search engine (and has been since 1998). 
Last year, there were murmurs that Apple was developing a backup plan in case things with Google went wrong, possibly even building a search engine of its own. But it appears that the two companies are happy with the current deal and will most likely continue it for as long as regulators allow it.