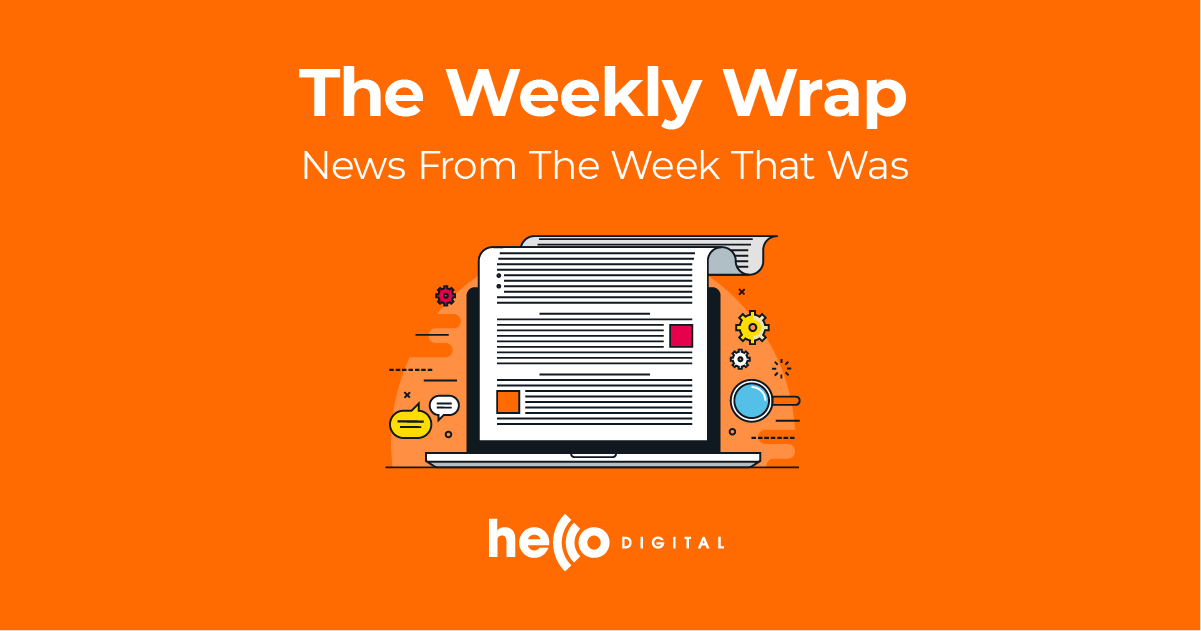 Hello Digital looks at the highlights from the week that was.
It has been an exciting week for digital marketers, with Twitter stepping up its efforts to combat misinformation, TikTok introducing its own version of the popular Stories format, and Google removing safe browsing as a ranking signal. Join us as we unpack this, and more, in the latest instalment of The Weekly Wrap. 
Twitter provides more context for conversations
Twitter has announced it will be joining forces with The Associated Press (AP) and Reuters to improve its efforts to ensure credible information is shown within users' timelines. Through the new agreements, Twitter's Curation team will be able to offer more context to the news articles and trending topics that circulate the platform, as well as assist with the company's use of public service announcements during high-visibility events.
By working closely with the two news organisations, Twitter will also be able to increase the speed and scale at which it can add accurate information to stories and conversations. This will be especially helpful in preventing the spread of false narratives, which has been a major struggle for the platform in recent months.
Earlier this year, Twitter began the pilot phase of its Birdwatch program, which allows users to flag and annotate misleading tweets. The platform will now use feedback from The AP and Reuters to assess the quality of information elevated by Birdwatch participants.
While these new partnerships will initially target English-language content, Twitter expects the work to grow over time to support more countries so stay tuned for further updates!
TikTok experiments with Stories format
Looks like the shoe is on the other foot for a change with TikTok trialling a new Stories feature in a small handful of non-U.S. markets. Similar to other platforms, users will be able to record short videos or upload photos which are automatically deleted after 24 hours. But where TikTok differs from the rest is that viewers can publicly comment on the creator's content. 
The addition of Stories gives users who don't post frequently (or at all) an easier way to start engaging with the platform's tools, and also helps creators interact more casually with their followers. 
Integrating the format doesn't automatically guarantee success, however, with Twitter forced to remove its own version, named Fleets, earlier this week due to a lack of interest among users.
If it is well received, TikTok will have another space to run ads on, assuming that it can first moderate the attempts to dodge its community guidelines that usually occur when launching an ephemeral feature.
A recent study revealed that brands on TikTok see higher levels of receptiveness to their ads compared to other social media platforms, which you can read all about here in one of our previous Weekly Wraps. 
Google drops major ranking signal
Google has confirmed it will be eliminating the safe browsing signal from its ongoing page experience update as it is no longer a ranking factor. Previously, Google gave out red flags to websites that were unsafe, which then meant they became invisible for most internet users. However, the company now recognises that security issues are not always within the control of the site owner, as they often fall victim to third-party hijacking. 
Google will continue to show safe browsing alerts via Search Console, but it is now one less criteria that sites need to meet in order to benefit from the updated algorithm. 
Speaking of algorithms, the company has announced the release of improved technologies which will make it easier to research and develop new search systems. This gives Google the ability to create more anti-spam, natural language processing, and ranking-related algorithms, and get them into production faster than ever. 
You can read more about the specific technologies here. 
Australia #3 for cybersecurity issues
A recent report by Accenture Security has revealed that Australia was the third most targeted country in the world by cyber attackers in the first six months of 2021. The report states that the volume of cybersecurity incidents globally has increased by 125% compared to the same period last year. This can be attributed to the rise in malicious web shell activity, which allows attackers to use servers as a launch pad for credential theft, lateral movement, and deployment of additional payloads. 
The hardest hit industries were consumer goods and services, industrial and manufacturing, banking, and travel and hospitality. However, Accenture Security warns that sectors which did not experience high levels of cyberattacks should re-evaluate their cybersecurity posture now, as increased consumer activity in these markets presents renewed opportunities for hackers. 
This information comes as Australia prepares to retaliate against China for the large-scale attack on Microsoft's Exchange Server, which you can read all about here in one of our earlier blog posts.