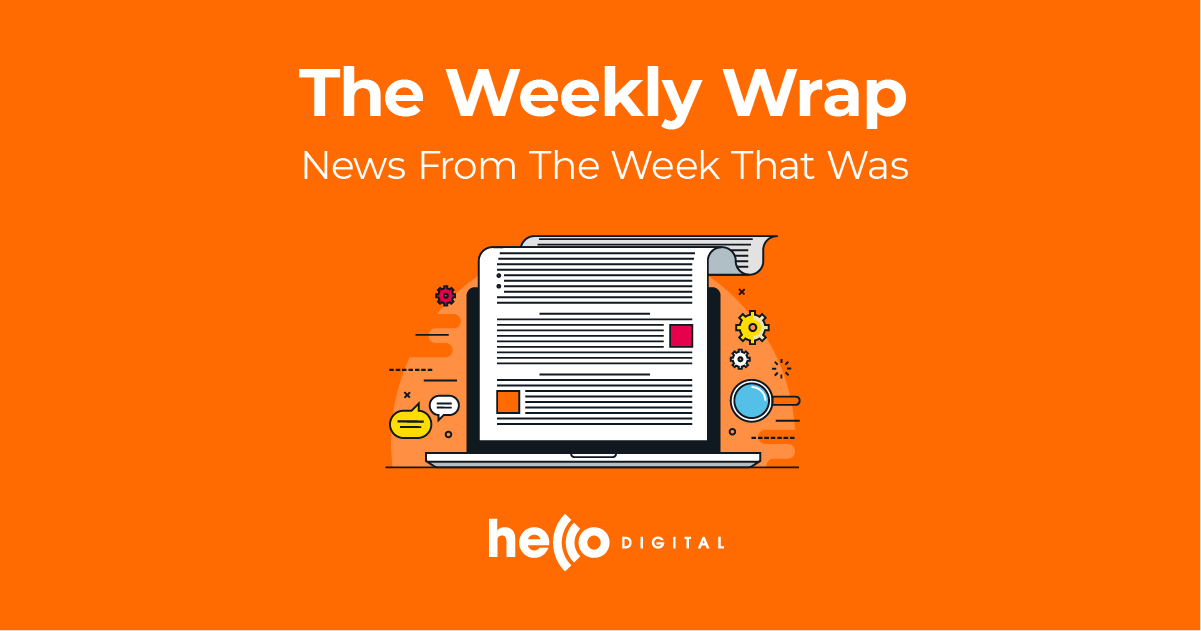 Hello Digital looks at the highlights from the week that was.
It's been another big week of updates in digital, with Google adding two new capabilities to its Custom Bidding feature, Australia receiving its own technology council, and Reddit reaching a $10 billion valuation. Join us as we unpack this and more in The Weekly Wrap.
Google improves its Custom Bidding feature
Google is working to help more advertisers utilise Custom Bidding by introducing two new updates to its ad campaign options that are designed to simplify the process.
Custom Bidding is Google's automated bidding strategy for Google Ads, which lets advertisers write a script that defines how much an impression is worth based on its expected ability to drive a chosen KPI. This feature is an effective way to maximise campaign performance – but up until now, it has required a high degree of technical knowledge to implement due to the coding elements involved. 
To lower the barrier to entry, Google has added 'Floodlight activities', which are pre-created snippets of HTML code that can be used to track and report on conversions. Through this new process, advertisers are able to select a pre-established goal for their Custom Bid approach, and then export the code to their website (as opposed to creating the HTML themselves). 
Additionally, Google will be integrating 'pay per viewable' impressions for display and video campaigns so that advertisers can make better use of their branding budgets. By only paying for impressions that are viewable (i.e. the ad occupies 50% of the screen for a minimum of one second) instead of each impression, businesses can reduce budget waste, as well as increase the chances of their ads being seen by users. 
The company will also be providing a new 'Bidding Insights' report that gives advertisers more visibility into how their automated bidding is working, which will allow them to double-down on what actually works rather than just making assumptions.
Australia establishes a new voice for its tech industry
Some of the tech industry's biggest players have joined forces to help position Australia as the new startup capital of the world. The Tech Council of Australia is made up of 23 companies, including global giants such as Google and Microsoft, as well as homegrown success stories like Afterpay, Airtasker, and Atlassian to name a few. 
Australia's technology sector has been booming for the past decade, becoming the seventh-largest source of jobs in the nation (with 861,000 Australians employed).
However, the council's goal is to have one million jobs in the industry by 2025. They would also like to see economic output reach $250 billion within a decade. 
The group plans to do this by supporting local talent attraction and development, as well as ensuring public policies work for the tech-enabled economy. Part of this will involve countering the current "tech lash" against the sector with accusations of anticompetitive behaviour, mishandling user data, and failing to police content. 
You can read more about the council's full plan here.
Reddit achieves $10 billion valuation
Reddit has announced that it is now valued at more than $10 billion after recently raising an additional $410 million in funding. Although this is a considerable sum, it pales in comparison to Twitter's $52 billion valuation or Facebook's $1 trillion valuation; both founded around the same time as Reddit. 
Nevertheless, the raise will be used to enhance the company's video products, with the aim of generating more advertising revenue (which is how it derives the majority of its income). Reddit says it has surpassed $100 million in advertising revenue in the second quarter of 2021; a 192% increase from the same period last year. 
The company is also keen to use the funding to expand its operations after moving into the UK, Canada, and Australia, which you can read some more about here in one of our previous Weekly Wraps. 
In the meantime, Reddit will continue to detoxify its platform, eliminating any controversial communities, as it hopes to go public at some point in the future. For many tech companies, initial public offerings (IPOs) are "unwelcome" as they create a whole new set of constraints for the business, so it will be interesting to see if Reddit's performance is affected when this change is made. 
Global chip shortage goes from bad to worse
The global chip shortage is still wreaking havoc on supply chains, with lead times for semi-conductors now stretching beyond 20 weeks. This is an eight-day increase from June, and is also the longest lead time recorded since 2017. 
If lead times continue to get worse, buyers could see more price hikes for central processing units (CPUs) and graphics processing units (GPUs), especially as demand grows as we move closer to the holiday season. The automotive sector is particularly suffering, with more than $135.6 billion in sales forecasted to be lost this year.
Tech companies are also feeling the weight of the shortage, with Microsoft reporting a large drop in both Surface and Xbox content revenue (which you can read all about here). 
The question of how long the shortage will last all depends on how fast chip designers such as AMD, Nvidia, and Apple can ramp up production. Experts predict that at best we will only have to wait another year or two before supply normalises, but they also warn that recovery will be uneven for different industries.