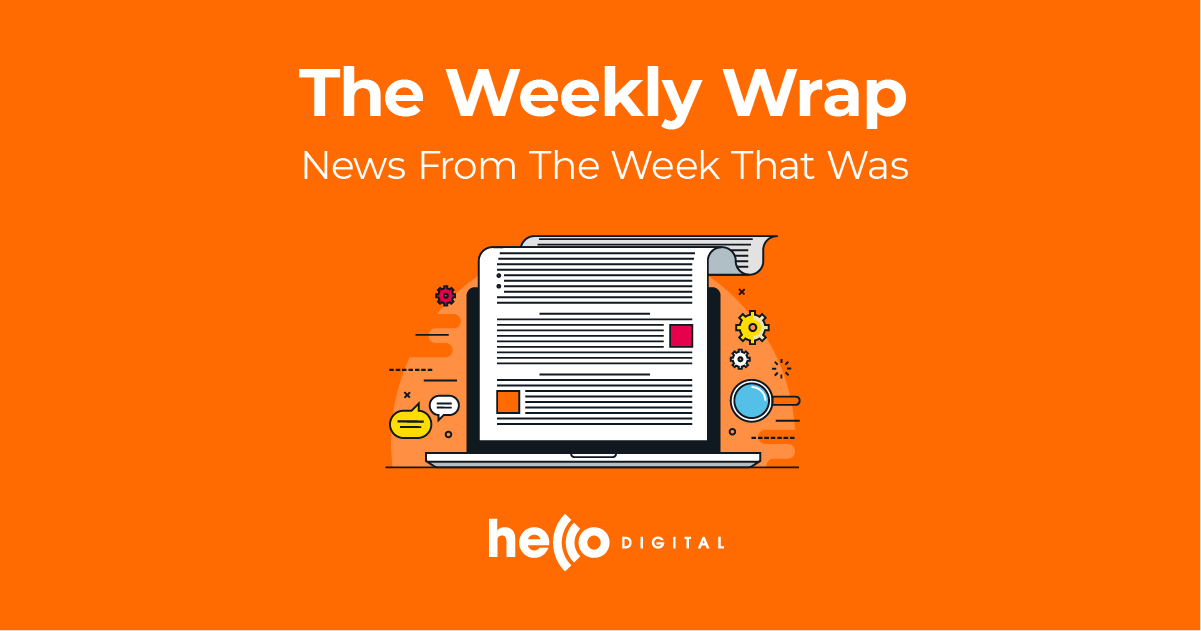 Hello Digital looks at the highlights from the week that was.
Although 2022 has just begun, we have already been inundated with news from the digital world, including Google's latest purchase to help fight cyber crime, LinkedIn's announcement of a new virtual events platform, and Twitter's current test of a feature which aims to promote user engagement. Join us as we unpack this and more in The Weekly Wrap. 
Google buys cybersecurity startup to expand its Chronicle platform
Google has announced that it has acquired Siemplify; a leading provider of security orchestration, automation, and response solutions. The company plans to integrate Siemplify's capabilities into Chronicle to help respond to cyber threats with speed and precision. 
Chronicle is owned by Alphabet (Google's parent company), and works to track the movement of data across all devices and networks so that violations can be detected and stopped.
The deal comes amid a rise in cyber breaches, particularly those involving viruses, port scans, and denial of service and script attacks. Unfortunately, these security violations show no sign of stopping, especially since organisations and consumers are moving more of their infrastructure and everyday activities to the cloud.
According to the latest findings from the Australian Cyber Security Centre (ACSC), one cyber crime is reported in the nation every eight minutes (a 13% increase from 2020). Additionally, total yearly losses have reached a staggering $33 billion; however, under-reporting means the actual amount is likely to be much higher. 
So, it will be interesting to see if Google's new purchase has any effect on these figures.
LinkedIn reveals new events platform for both audio and video 
With COVID-19 still forcing businesses to look for different ways to interact with their community, LinkedIn has seen a surge in the number of live events hosted on its platform. Specifically, the creation of live events in the app has increased by 150% year-over-year, while attendance has also grown by 231%. 
Therefore, LinkedIn has decided to launch a new events platform, which will include tools to run interactive content end-to-end. The company will begin with a Clubhouse-like audio product, followed by a video version that will roll out this autumn, and will initially target creators as organisers and hosts. 
LinkedIn has been piloting other features that may be added to this service, such as a paid, ticketed option – although for now, its Product Manager, Jake Poses, has confirmed that the events will be introduced as free. 
While the company is slightly late to update its live event offerings, they will still serve a valuable purpose, with many users eager to learn from those willing to share their knowledge.
Twitter's latest efforts to highlight relevant discussions for users
Twitter is experimenting with a new topics bar above the main tweet timeline to help foster real-time discussions on the app. The topics featured link back to users tweet activity, which the company hopes will enhance engagement. 
This has been a major focus for Twitter over the last few years, with the company also adding in topics that you can follow, along with the Communities tab to make it easier for users to stay up to date with conversations about subjects of interest. 
However, Twitter still has a way to go in determining what each user is interested in, and if it can't get that right first, the introduction of a topics bar may not have a significant impact on engagement rates. Nevertheless, stay tuned for more updates!
In other recent Twitter news, the company is testing out an option that would allow Spaces hosts to limit who can join their audio discussions. This could have specific value for brands, as they can encourage more people to follow their account in order to be invited to the next exclusive session which outlines the latest product details and offers. You can read all about this trial here.
Instagram delivers its promise of restoring the chronological feed
In our previous Weekly Wrap, we learnt that Instagram would be bringing back a version of its chronological feed; however, the company was yet to reveal any concrete details. Now, Head of Instagram, Adam Mosseri, has shared a preview of how the new feed experience will work.
The 'Favourites' feed will allow users to view content from a small group of friends and family, though they will still be able to find posts from other accounts they follow in the 'Following' feed; both of which will be in chronological order. 
The 'Home' feed will be similar to what is currently shown on Instagram (i.e. posts are ranked based on what users are most likely to be interested in). Mosseri has stated that this feed will include more recommendations over time, as the company looks to boost user engagement through constant content discovery. Instagram has already started to trial adding posts from non-followed accounts and Reels into its main feed, so it seems the company plans to double down on these efforts. 
As we mentioned last December, you won't have the option to make either of the chronological feeds the default display, which means you'll have to manually select them every time you open the app. 
According to Mosseri, the feed changes will be rolling out over the next few weeks, with the finalised version expected to launch for all users in the first half of 2022.