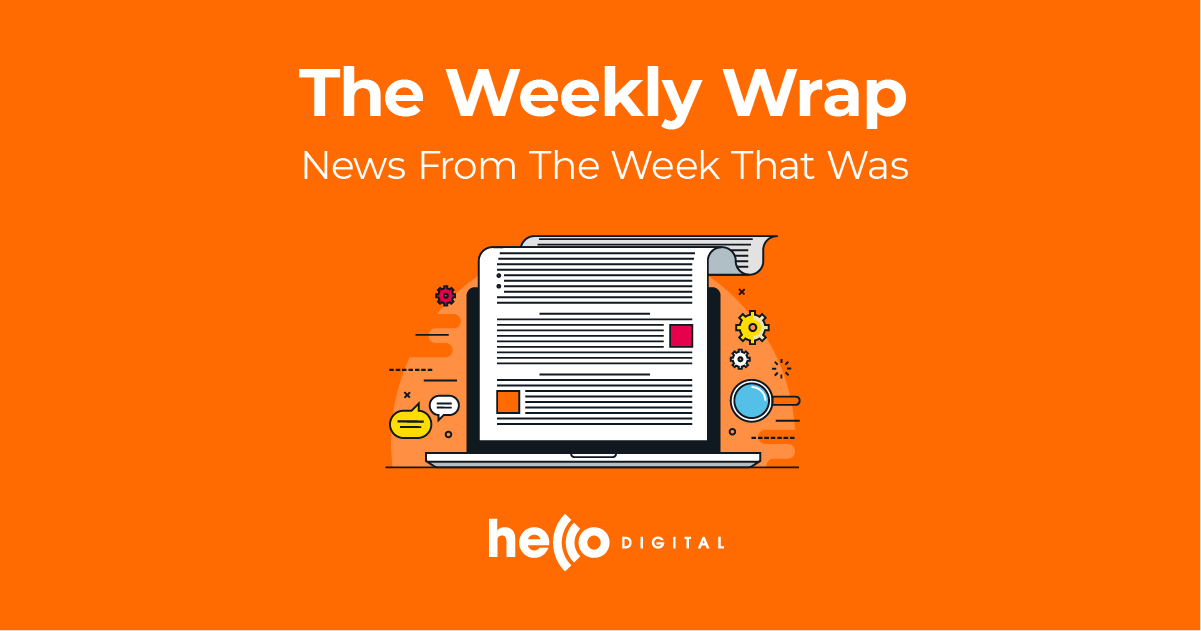 Hello Digital looks at the highlights from the week that was.
How much has the Earth changed in the last 36 years? Google Earth has compiled over 24 million satellite images to create 3D time-lapse videos, detailing how climate change has impacted the planet since 1984. We take a look at these impressive time lapses, as well as Google Ads' new dynamic exclusion lists and Twitter's update to their approach to algorithms in this installation of The Weekly Wrap.
Google Ads will roll out dynamic exclusion lists
In another step towards AI automation, Google Ads has announced that they will be releasing new dynamic exclusion lists that will help advertisers avoid showing their ads near content they want to avoid.
Before this, advertisers had to manually control the exclusion of certain websites, content types, and topics from their campaigns. The "advertiser controls" options within the Ads platform allowed search marketers to exclude what they didn't want to appear near, but many advertisers and smaller businesses were not able to keep up with managing this feature. 
Alejandro Borgia, director of ads privacy & safety at Google Ads said: "We've heard from some of our partners that the current tools in place for blocking web pages or websites require dedicated resources and regular updating, which can pose a challenge for any advertiser, but especially smaller ones with limited staff and in-house expertise."
In the announcement, Google outlined how this new feature would work: "Once advertisers upload a dynamic exclusion list to their Google Ads account, they can schedule automatic updates as new web pages or domains are added, ensuring that their exclusion lists remain effective and up-to-date. This feature will be available to all users within the coming weeks."
Search Engine Land noted that with content constantly evolving and increasing on the internet, it's critical that advertisers keep up with any exclusions so that they can manage brand safety and image. Having ad content appearing near questionable or unsavoury content can affect the brand authority that many businesses have worked very hard to build. Dynamic exclusion lists should make it easier for brands to manage where their ads appear and requires less ongoing time and attention.
Google Earth releases new 3D time lapses revealing how the Earth has changed since 1984
It can be hard to visualise the effects of climate change on our planet, but Google Earth will be getting a new 3D time-lapse feature that will let people observe some of these changes. The time-lapse tracks how the Earth has changed from 1984 to 2020, revealing geographical changes across the globe, from shrinking glaciers to shifting coastlines.
The director of Google Earth said to reporters this week that the feature is "best for a landscape view of our world…It's not about zooming in. It's about zooming out. It's about taking the big step back. We need to see how our only home is doing."
The feature is being called "Timelapse" and will be available in Google Earth starting this week. To find it, you'll need to launch Google Earth and click on the Voyager tab (which looks like a ship's wheel). You'll then be able to search for a place of interest or take a look through Google's guided tours, which cover five climate change issues around the world. The tours include things like forest change, urban growth, warming temperatures, and mining and renewable energy sources.
The data used for the time-lapse imagery is extensive, with Google saying it used more than 24 million satellite images taken between 1984 to 2020 to create one 4.4 terapixel-sized video mosaic. They worked with NASA, the US Geological Survey (USGS), the European Commission, and the European Space Agency (ESA) to collect all the data needed for the time lapses.
You can see them by heading to Google Earth or taking a look at The Verge's great rundown. 
Twitter outlines their new "responsible" approach to algorithms
Algorithms across social media and other platforms have become a source of rising concern, with Facebook recently releasing updates so users could more easily see a non-algorithmic Newsfeed. Twitter has now released changes to how their algorithms work, calling it their 'Responsible Machine Learning Initiative'.
Twitter outlined their latest algorithmic research effort, which will monitor the impacts of algorithmic shifts, and highlighted that it will focus on removing a number of negative elements, including bias, from how it applies its machine learning systems.
They stated that the project will address four key pillars:
Taking responsibility for our algorithmic decisions

Equity and fairness of outcomes

Transparency about our decisions and how we arrived at them

Enabling agency and algorithmic choice
In their announcement, they said: "When Twitter uses ML, it can impact hundreds of millions of Tweets per day and sometimes, the way a system was designed to help could start to behave differently than was intended. These subtle shifts can then start to impact the people using Twitter and we want to make sure we're studying those changes and using them to build a better product."
You can read more about the announcement here.