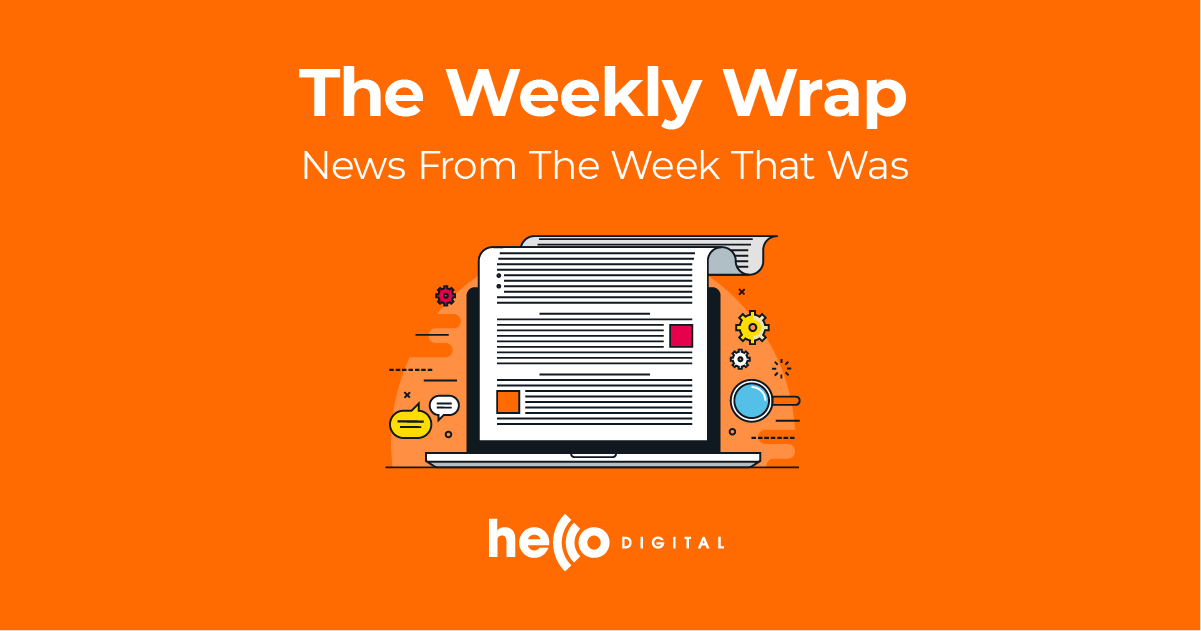 Hello Digital looks at the highlights from the week that was.
We're one step closer to 2021 and the end of what has been a massive (and deeply odd year). This week in digital has seen AI cracking a big biological mystery, Google Maps making the platform more "social", Facebook UK having to pay news media outlets to license their news stories, and lab-grown chicken finally hitting the supermarket shelves (in Singapore).
Read on for more…
AI used to solve one of biology's biggest mysteries
A lab in London has used AI to crack a half-a-century old biology problem: predicting how proteins fold into a unique, three-dimensional shape. 
As part of a scientific challenge, DeepMind Lab used a deep learning algorithm called AlphaFold to determine the shape of a number of proteins. Their results were comparable in accuracy to laboratory experiments and achieved in a matter of days what might take a laboratory several years.
Knowing the 3-D structure of a protein is important in drug design and in understanding human diseases, including cancer, dementia and infectious diseases. The way proteins fold and form their structure has been a big mystery in biology, but it looks like the answer to this and many other health issues may lie in our expanding capabilities of artificial intelligence.
Google ads a community feed social feature to Maps
Google has added a new feature to Maps which could become an effective promotional tool for local-area businesses and retailers, even e-commerce. The community feed under the Explore tab will present a new type of content (essentially lists) which will be tied to the user's location. The lists will feature place and activity recommendations, with lists like "Parks & Gardens in Paris," and "New York City Local Favorites". 
The feature marks another update to Maps to make it more social. Back in November last year, Google enabled people to follow Local Guides – the users who provide reviews, images and other content as well as answering questions (Q&A) about local businesses and places.
The community feed feature is rolling out globally for both Android and iPhone users. It will be an interesting feature for users, providing advice and inspiration in local area searches, but it also has a clear marketing angle. We'll have to wait to see if Google actively promotes the community feed and the increasing number of discovery tools in Maps.
It does indicate that the new feature could provide an effective promotional tool for local businesses and focusing on local SEO, with engagement and even conversions expected to increase because of it.
Facebook will start paying UK media to license news stories
After all the drama of the proposed changes to the way Facebook and Google work with news publications in Australia earlier this year, it looks like Facebook will begin paying mainstream UK news outlets millions of pounds a year to license their articles. 
The social network faced threats from a government crackdown over its dominance in the online advertising sphere. Most of the major British newspaper groups and publishers have signed up to the programme, where their articles will appear in a new dedicated section for news on the platform. It is expected to launch on Facebook in the UK in January next year.
The large majority of Facebook news is currently consumed through links shared on users feeds. The proposed dedicated news tab will work with contractors being paid by the social network by them selecting what they consider to be the main stories of the day. It's estimated that the total annual bill for Facebook in the UK will run into the tens of millions.
It marks a big shift in the way news is shared and consumed on social media and could impact the decision in Australia about news sharing. 
Singapore becomes the first country to approve lab-grown chicken products to be sold to consumers
Would you eat lab-grown meat? Singapore has become the first country to officially approve lab grown products to be sold to the public.  
It's been on the cards for years now, as researchers have been spending time and money on developing the best lab-grown or cultured meat. With the move towards sustainable and ethical food production, let alone the growing population and shortage of food, lab grown meat has been seen as the solution to all of the world's problems. But up until now, there hasn't been a product that has been available for people to buy on local markets. 
The journey of lab-grown meat took one step closer to reality this week as the Singapore Food Agency approved the general sale of cultured chicken meat grown in bioreactors. It becomes the first agency in the world to issue this kind of approval. The product in question is the chicken bites made at the US company Eat Just, and it will soon be available on shelves in Singapore for consumers to try. 
Would you buy this product if you saw it on the shelves of Coles and Woolworths? Find out more about it here.