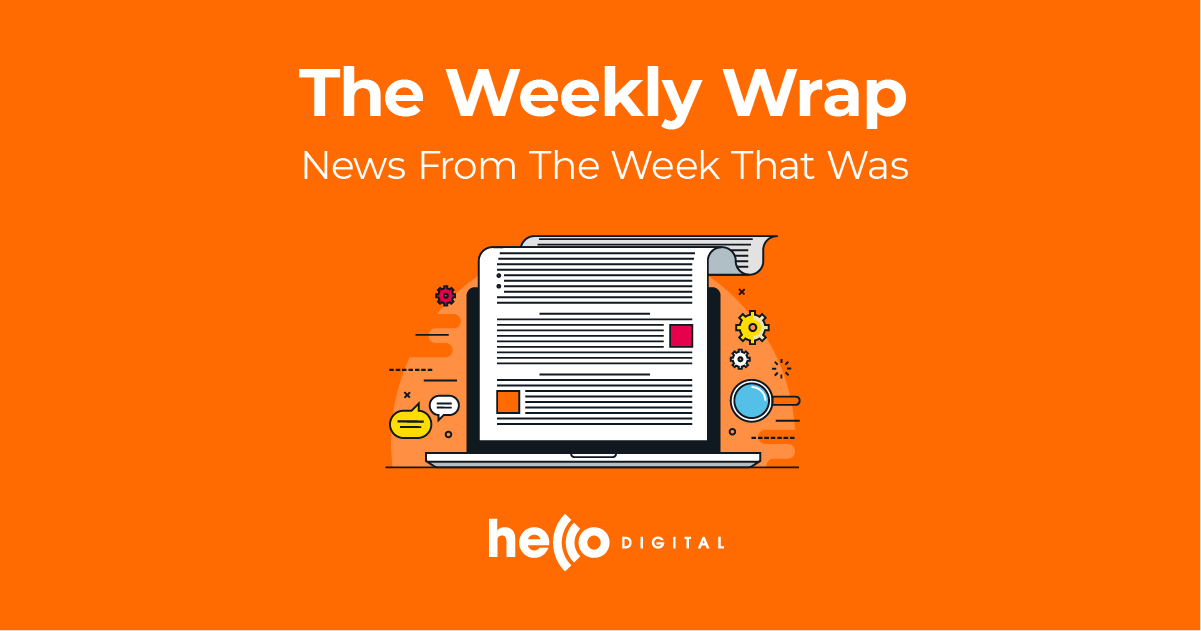 Hello Digital looks at the highlights from the week that was.
Social media is getting a big shake up from a French based start-up, hijackings of Google My Business listings are worryingly on the rise, Google Maps can now tell you how crowded your bus or train is in real-time, and African start-up Chipper Cash has got the support (and funding) of the world's richest man. 
We took a look at some of the highlights in digital news from this past week. Keep reading for more…
Hijacked Google My Business listings are on the rise
Reported hijackings of Google My Business listings are becoming more frequent, and Google says it's monitoring the problem. The GMB phishing involves unethically gaining control over a business profile, usually through the "claim this business" link in the local Knowledge Panel/Profile. This link then generates an email request to gain control over the business listing, which is sent to the email registered to the profile. Attempts like this to claim listings are becoming more incessant, with some users reporting that they receive them daily. 
Google responded to the phenomenon, "We're aware of this incident and are monitoring it closely and are continually working to keep the information on Maps safe and accurate. If a merchant ever receives a request to manage or to transfer ownership from an unknown person, they should decline the request. The rights to own or manage a Business Profile can only be granted if the verified merchant accepts the request or the requester proves their affiliation with the business."
Not only does hijacking of GMB listings cause a lot of headaches for business owners, but it also spreads inaccurate business information which can confuse customers and other Google services, like Maps listings. 
If you receive any of these request emails from suspicious looking emails, then decline the request and report it to Google.
Is Yubo the next big thing in social media?
Heard of Yubo? You wouldn't be alone if you haven't. But with 40 million users and growing, it's set to become the next big social media app. 
The French start-up has mainly attracted users in the U.S., the U.K., Canada, Australia and France, and largely under the age of 25. The platform works by connecting users in live-streaming rooms and chats, but what sets it apart from other social media platforms is that you can't follow other users and you can't like content. Its aim is to move away from influencers monopolising social platforms and focus more on helping you meet other people, play games, hang out and create new friendships.
Another difference is that it will not be relying on ad revenue, instead users can pay to unlock items or subscribe to the app, such as boosting their live stream room to be seen by more users or feature their profile at the top of the currently online section. 
Yubo has managed to raise US$47.5 million in Series C funding and attracted investors like Idinvest Partners, Iris Capital, Alven and Sweet Capital. 
Google Maps can now show you how busy your bus or train is in real-time
Google has released a new tool on Maps that will tell you in real-time how crowded a train or bus service is. The tool is one of the 250 updates Google has made to Maps since the COVID 19 pandemic began, with the aim of providing crucial health info and alerts. 
The tool works by using real-time data from other Maps users to figure out how many phones (and therefore people) are riding at a given time. This helps to limit the number of people on each service so that social distancing is maintained and allows people relying on public transport to travel more safely. 
Have you used this tool or any of the other COVID updates to Maps during the pandemic? 
African fintech start-up gets backing from Jeff Bezos and has big plans to expand
An African financial tech start-up has just got the backing of Jeff Bezos, raising US$30 million in Series B funding in part from Bezos' personal VC fund. 
The start-up Chipper Cash offers mobile-based, no fee, person to person payments in seven African countries, so far in Ghana, Uganda, Nigeria, Tanzania, Rwanda, South Africa and Kenya. It was launched in 2018 by Ugandan Ham Serunjogi and Ghanaian Maijid Moujaled and operates out of San Francisco. The platform has grown to around 3 million users and now processes on average 80,000 transactions every day. 
Given their growing success, they're looking to expand their operations, telling TechCrunch that "We'll always be a P2P financial transfer platform at our core. But we've had demand from our users to offer other value services…like purchasing cryptocurrency assets and making investments in stocks,".
On top of this, they said they've received lots of requests from people using the platform who also have a business enterprise and want to be able to collect payments for the sale of goods. Stemming from these requests, they will plan to offer more API payment solutions. And while all of this is happening, they also plan to expand to more countries in Africa so that more people can access the platform.