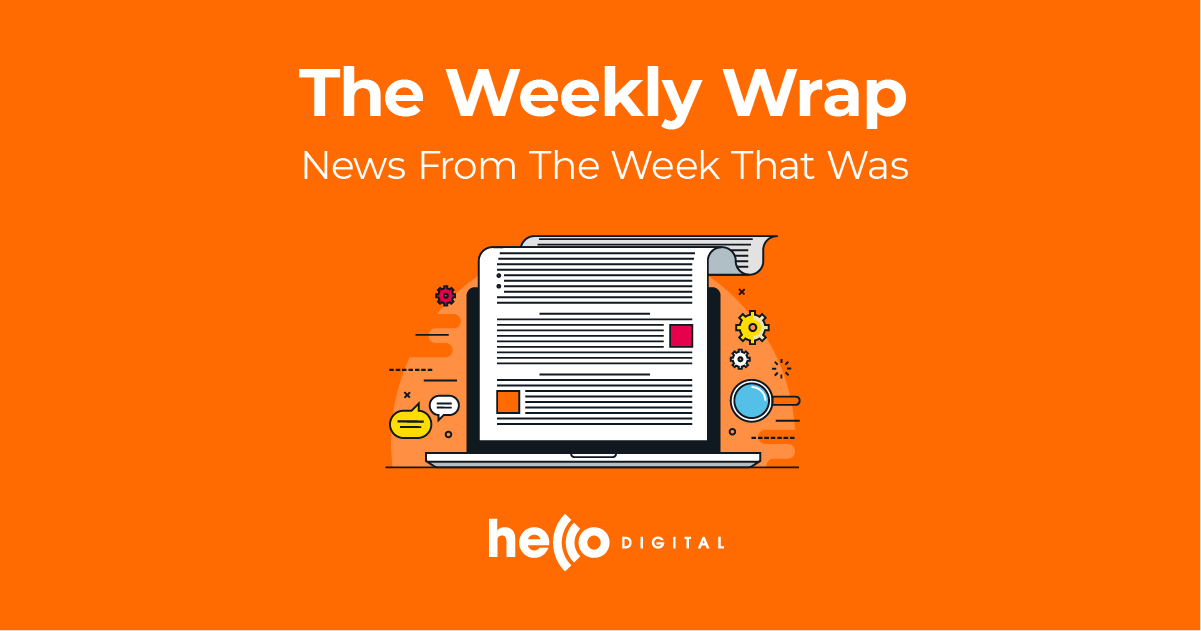 Hello Digital looks at the highlights from the week that was.
It's been a huge week for the digital marketing industry, with Instagram launching a new discovery tool to help businesses that have been hit hard by COVID-19, YouTube adding analytics reports to mobile to make it easier for creators to track their performance, and Google Ads simplifying the creation process for Display campaigns to encourage the use of automation. Join us as we unpack this, and more, in the latest instalment of The Weekly Wrap.
Instagram introduces 'Map Search' tool to maximise business discovery
Instagram is currently testing a new feature called 'Map Search' in Australia and New Zealand, which enables users to discover businesses in their area via a map icon on the app's Explore page.
When users tap on a business nearby, they will be shown its hours of operation, address and pricing information, as well as its Instagram profile, and a grid display of public posts tagged at that location. 'Map Search' will also appear when users look up certain hashtags, such as #takeaway or #hairdresser.
This function adds to the growing number of tools developed by Instagram to support local businesses that have been doing it tough due to COVID-19. During the height of the pandemic, the platform partnered with food delivery services in Australia to allow users to place an order from a business' profile and re-share business fundraising stickers on their Stories. 
Speaking of Stories, those that are shared publicly with a location tag will now show up on the 'Map Search' display. Instagram removed this form of Stories in October last year as part of its pre-US election changes that were designed to limit the spread of misinformation online. 
But after a 10 month absence, Stories can be viewed by their location once again (which has been a highly requested reinstatement among users). 
The platform is yet to announce any plans of a full roll-out, however, the option will reportedly be trialled in more countries over time. 
YouTube gives creators access to more analytics via mobile
YouTube is adding analytics reports to mobile that were previously only available on desktop in an effort to help creators track their performance on the go. 
The reports will show creators' estimated revenue for the current month, along with historical data so that they can compare their month-over-month growth. Creators will also be able to see where their earnings have come from, including channel memberships, Super Stickers, Super Chats, and other features that are paid for by viewers. 
Additionally, creators will have access to a summary of their traffic sources performance, and whether any of those are higher or lower compared to previous videos. 
Earlier this month, YouTube announced it will be rolling out the option for creators to appeal yellow icons via the Studio mobile app rather than solely on desktop. A yellow icon appears when a video receives limited to no monetization for failing to meet the platform's advertiser-friendly content guidelines. 
The appeal process can take up to a week, during which one of YouTube's experts will review the video's content, title, and metadata against their policies, and if no violations are found, the video's pre- and mid-roll ads will be turned back on. 
For more information about uploading a video for monetization and best practices click here.
Google changes the creation process for Display ad campaigns
Starting this month, Google Ads will be combining standard Display campaigns and Smart Display campaigns into one option. In this new campaign experience, marketers will have all of the reach and performance that they're used to, with the ability to choose the level of automation they prefer in bidding, creatives, and audiences.  
Google notes that advertisers can still use manual solutions, and can also change their automation choices at any time without having to create a separate campaign. According to the company's Ads Liaison, Ginny Marvin, existing standard and Smart Display campaigns will not be affected by the change at this time. 
This move by Google is similar to its recent adjustment of bidding strategies, where the feature functionality remains the same, however the setup process is different.
Along with this new capability, Google will also introduce optimised targeting to help improve Display campaign performance. This tool isn't regulated to expanding only upon the specific targeted audiences, but rather can expand in any area of targeting to drive more conversions. For example, if a business was targeting 20-30 year-olds but Google's system identified that there were other age groups likely to take the intended action, the campaign could then begin delivering to those audiences. 
Reddit launches new features for its ad platform
Reddit is continuing to refine its ad tools by incorporating bid recommendations, which will ensure optimal audience reach based on marketers' chosen parameters.
This is similar to the audience and cost estimate features on Facebook that provide additional guidance on how to optimise ad campaigns, and help set more realistic expectations around performance. These platforms ideally want you to spend more, so it would be worthwhile to conduct your own experiments to make sure you are getting the most bang for your buck.
In addition, Reddit is rolling out an improved bulk edit process, which will enable marketers to update bids and budgets across multiple ad groups simultaneously. 
Over the past few years, Reddit has been working hard to present its audience as an attractive option for brand outreach. As part of this, the company has removed hundreds of controversial subreddits and introduced new rules around hate speech, which you can read all about here. It seems to be working so far, with Reddit set to rake in $350 million in ad revenue this year (double its earnings from 2020).