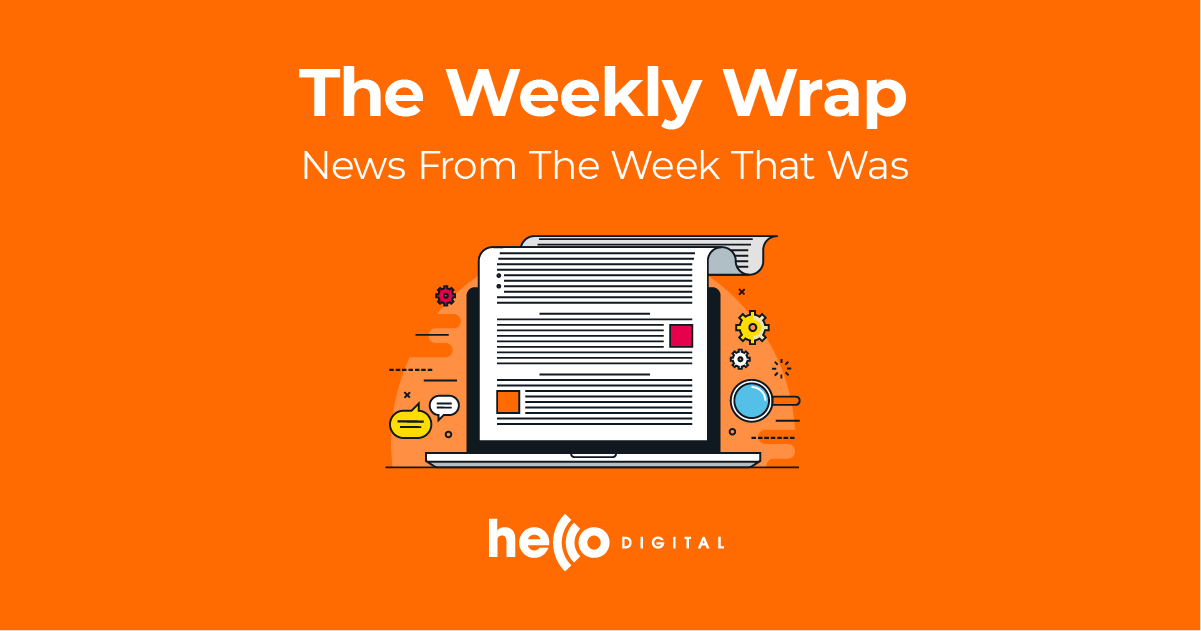 Hello Digital looks at the highlights from the week that was.
It's been a rollercoaster of a week, with Google sharing plans for a much needed software update, Zoom launching a new platform for hosting and attending virtual events, and Microsoft announcing the official end of Internet Explorer. Join us for this and more in The Weekly Wrap. 
Google introduces MUM to assist with getting tasks done
On Tuesday, Google held the keynote portion of its long-awaited I/O developer conference, in which the tech giant unveiled several exciting new software updates for its existing apps and services. One which has already caught the attention of many users is the introduction of MUM; a Multitask Unified Model that will help provide deep, expert information for more complicated search queries. 
Google has discovered that on average, it takes users eight searches to find an appropriate answer to their detailed questions. Therefore, the company is designing MUM with the aim that it will display relevant, in-depth sources at the top of the search results page, and even present videos and images like a real-world journalist. 
Similar to the current BERT model, the new algorithm will be built on Google's Transformer architecture; however, it is said to be 1000 times more powerful with the ability to multitask in order to deliver the most complete results to users. The technology will be trained across 75 different languages, with a specific focus on analysing the context of the keywords used to determine what information is needed and how elaborate that information should be. 
Although Google is still in the initial stages of pilot testing MUM, the company hopes it will begin powering certain search features in the coming months. To find out what other cool announcements were made at the I/O developer conference, take a look here. 
Zoom takes their services to the next level
Zoom has announced that they are launching an all-in-one platform, named Zoom Events, which will host interactive and engaging virtual experiences. During the peak of the COVID-19 pandemic, Zoom quickly became a household name as millions of people used the tool to participate in online conferences, classes, and even parties. Therefore, the tech company will be combining the meeting, chat, and video webinar features to develop a new method of staging events for both internal and external audiences of any size. 
The platform will allow users to build an 'event hub' so that they can customise registration and ticketing, control access to billing, and track statistics such as attendance and revenue. Users will also have the option to keep their event private or posted to a public directory to be searched and viewed.
Chief Product Officer of Zoom, Oded Gal, assures that the hybrid model will be the "perfect solution" for users seeking flexibility in how they host or attend events in a world that is still reeling from the effects of the recent pandemic. However, we do not yet know whether the company will be taking a commission on paid events or what payment options organisers will be able to accept. 
Zoom isn't the only video communications platform that is rebuilding its services for virtual experiences. Last year, LinkedIn brought together its live and events features to form a new offering that would help businesses build up their brand through the crisis, which you can read more about here. 
Microsoft says farewell to Internet Explorer
Microsoft has shared the news that they will be retiring Internet Explorer for most versions of Windows 10 on June 15th 2022. Launched in 1995, the browser became the most popular of its kind for over a decade as it came pre-installed on the billions of Microsoft computers that were sold worldwide. However in the late 2000s, Internet Explorer began to lose out to Google's Chrome, which was praised for its simplicity, customisability, and better security. 
The end of Internet Explorer has been a long time coming though, with Microsoft trying to stop people from using the aging web browser for more than 5 years. Instead the company recommends its more modern browser, Microsoft Edge, which has been designed to assist with users' productivity and protect them against phishing attacks. 
Microsoft Edge also offers an Internet Explorer mode for users wanting to access older sites that may not load properly on newer web browsers. Similarly, Internet Explorer will remain available to businesses that pay for Microsoft's Long-Term Servicing Channel, such as those in the healthcare industry, whose medical systems need its functionality and features to be unchanged over time. 
Apple's iOS 14.5 causes Android ad spend to surge
A few Weekly Wraps ago (this one here to be exact), we looked at Apple's latest iOS update, which now lets users decide whether their activity can be tracked for advertising purposes. Since its release, only 11% of users worldwide have chosen to opt-in, which means that most marketers have had to shift their ad spend to other operating systems. 
Consequently, spending on Android advertising has grown by 21% over the last two weeks. Android, which is owned by Google, still allows marketers to view what drives performance at a granular level so that they can optimise their ads accordingly. 
Although ads are now cheaper to run on iPhone apps, they are reportedly making up to 9% less money. Senior Vice President of Liftoff, Dennis Mink, believes that ad spend on Apple's mobile devices will "fully recover" once more users adopt the update. However, that might not be the case for a while – iOS 14.5 continues to have a much slower uptake than previous releases with an installation rate of just 11.5%.