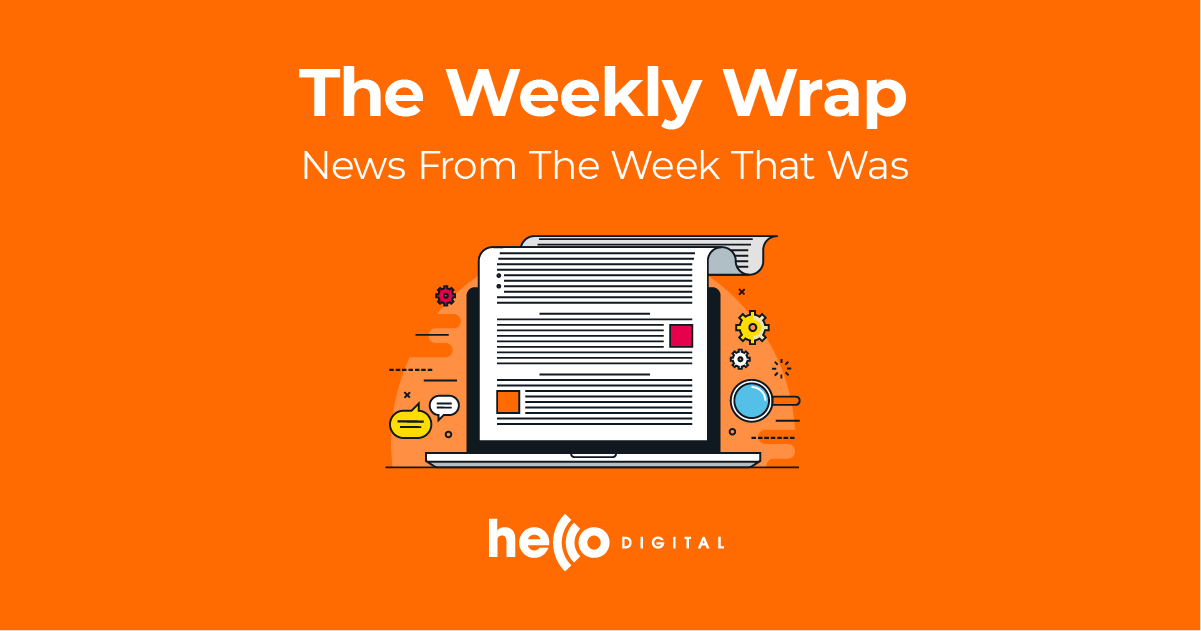 Hello Digital looks at the highlights from the week that was.
Instagram for kids, automated ads for products detected in YouTube videos, Google My Business integrated into Wix—it's been a busy week for announcements. Along with all of these new features on the digital landscape, a leaked 300-page Facebook document has revealed the practical instructions that the platform's moderators are given. 
Take a look at the latest in digital news…
YouTube is testing automated lists of products detected in videos
YouTube has rolled out a beta feature, or "experiment", for a small number of users that displays a list of products detected in some videos, as well as related products, prompting purchases. This appears to be the latest test feature in the list of commerce extensions that Google announced last month. 
While information on this experiment is limited, Google announced that the feature "will appear in between the recommended videos, to viewers scrolling below the video player. The goal is to help people explore more videos and information about those products on YouTube. This feature will be visible to people watching videos in the US."
We can assume that the product list will contain links that provide YouTube viewers to navigate through to a product page to make a purchase. As Search Engine Land noted, presumably these lists would appear on both the manufacturer's videos and videos about that product from other content creators. This will ultimately help move viewers along their customer journey. It will also play into the recent update to Google Ads attribution reports, which gives users the ability to see YouTube and Display conversion attribution data, giving a clearer picture of the path to conversion.
The recent expansion on commerce features within YouTube is a purposeful move by Google to increase the possibilities for monetisation on the platform. While it will benefit some content creators, it also increases YouTube's ad revenue opportunities. In their statement about the recent expansions, they said:
"We also want to build on this full suite of monetisation opportunities through commerce…We're beta testing a new integrated shopping experience that allows viewers to tap into the credibility and knowledge of trusted creators to make informed purchases directly on YouTube,".
Will we see a kids version of Instagram soon?
Instagram currently blocks users under the age of thirteen from making an account, although many still attempt to join the app. It happens so frequently in fact, that there have been hints that Instagram is working on a version of the app for kids under the age of thirteen. 
According to an internal company communication, Instagram is working on "a version of Instagram that allows people under the age of 13 to safely use Instagram for the first time". What this will look like is unclear, but it follows the success of Messenger Kids (released in 2017), which now has 7 million monthly active users in 70 countries. 
Instagram chief Adam Mosseri reportedly said that building a separate kids version of the app is likely the best way to stop them potentially exposing themselves to more risk: "We have to do a lot here, but part of the solution is to create a version of Instagram for young people or kids where parents have transparency or control. It's one of the things we're exploring."
There's no more information at this stage, but it will be interesting to see how Instagram pushes ahead with this and whether we'll see what Social Media Today are calling "Kidstagram" appear sometime later in the year.
Leaked 300-page document reveals Facebook's rules for content 
At more than 300 pages in length, a "secret" Facebook document featuring in-depth guidelines for their moderators to follow has been revealed. Rather than the community guidelines that have been public since 2018, these guidelines detail what the published rules mean in practice and have largely been kept concealed until now. 
The leaked document reveals things like how the company controls its mainly outsourced team of moderators down to the smallest detail. They define the rules so precisely that contractors are told which emojis constitute "praise" and which count as "condemnation". 
Facebook has long argued that to publish the full documents would be counterproductive since it would let malicious users know how to avoid a ban, so it will be interesting what happens in the aftermath of this leak. You can read more about it on the Guardian here. 
Wix announces Google My Business integration
Website builder Wix and Google have announced an expanded partnership that will integrate Google My Business directly into Wix. The integration will allow businesses to access their Google My Business data, customer interactions and manage their profile directly through Wix.
Wix has continued to position itself as a service that handles the technical side of an online presence for businesses, so it makes sense that the partnership further simplifies things for small businesses. 
While there are critics of Wix, it's clear that this partnership will be appealing to business owners looking to simplify doing their business online and it will strengthen the brand's positioning. To find out more about the new integration and to read a Q&A with Wix, take a look here.